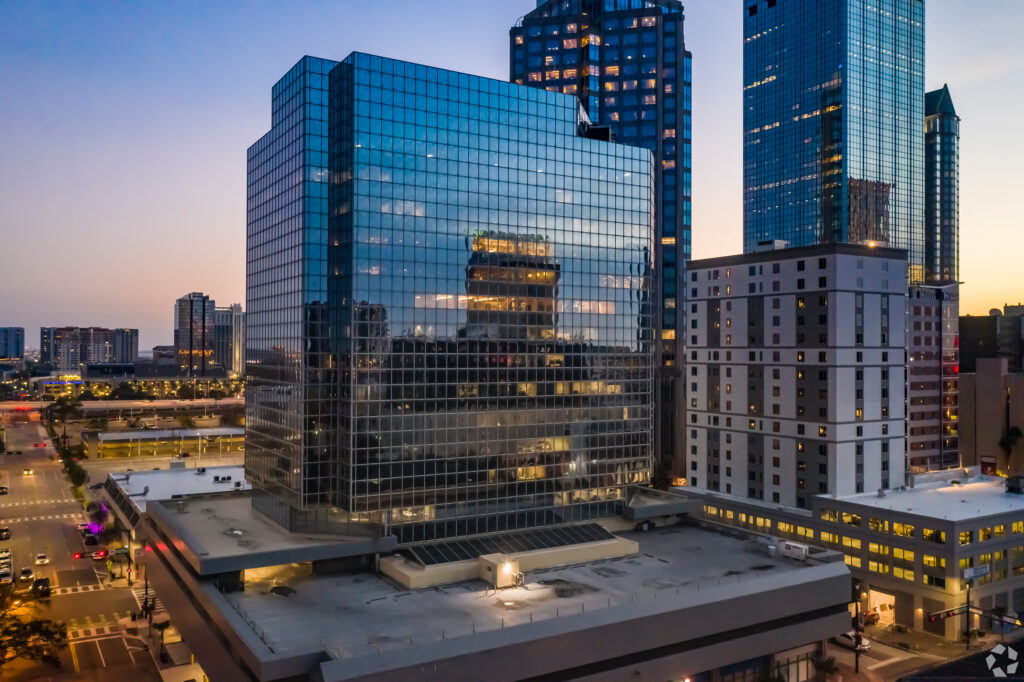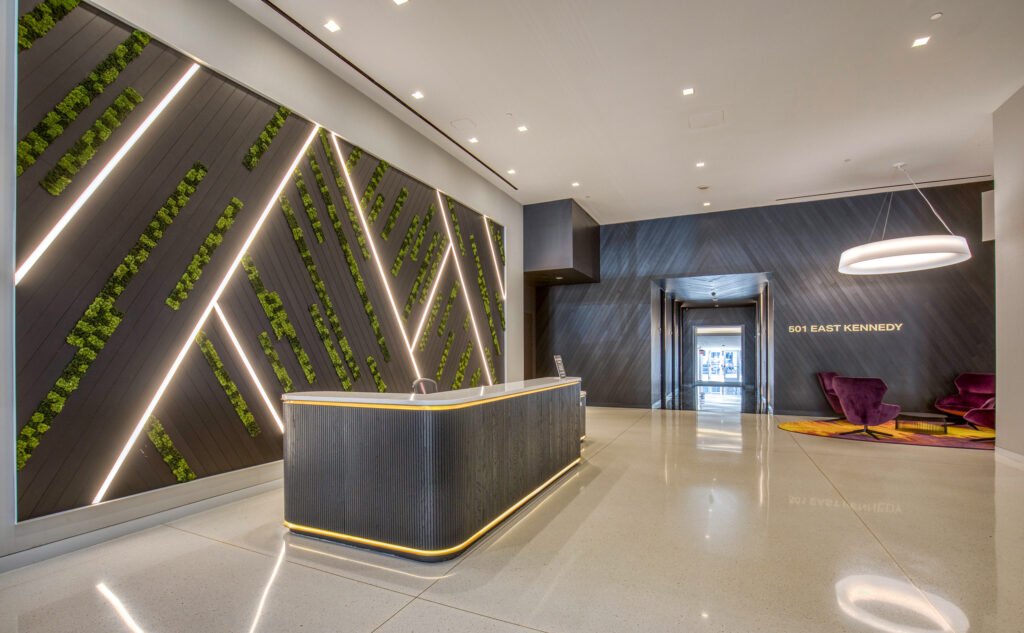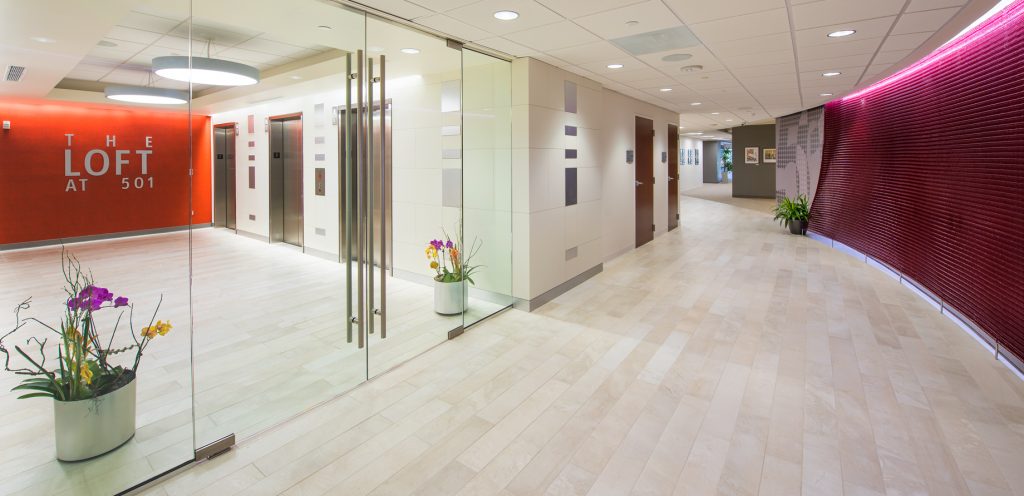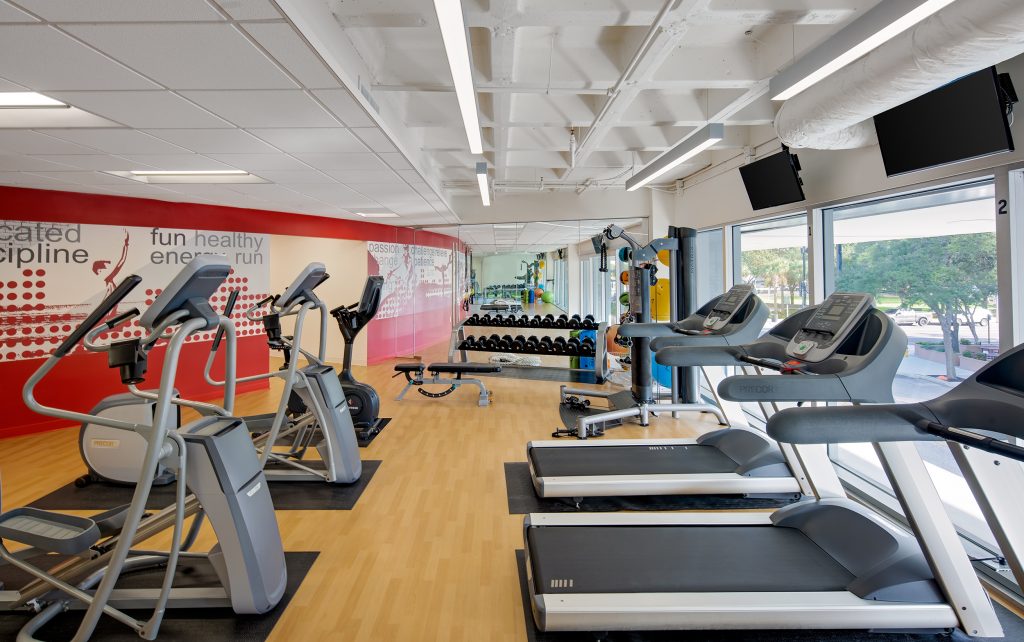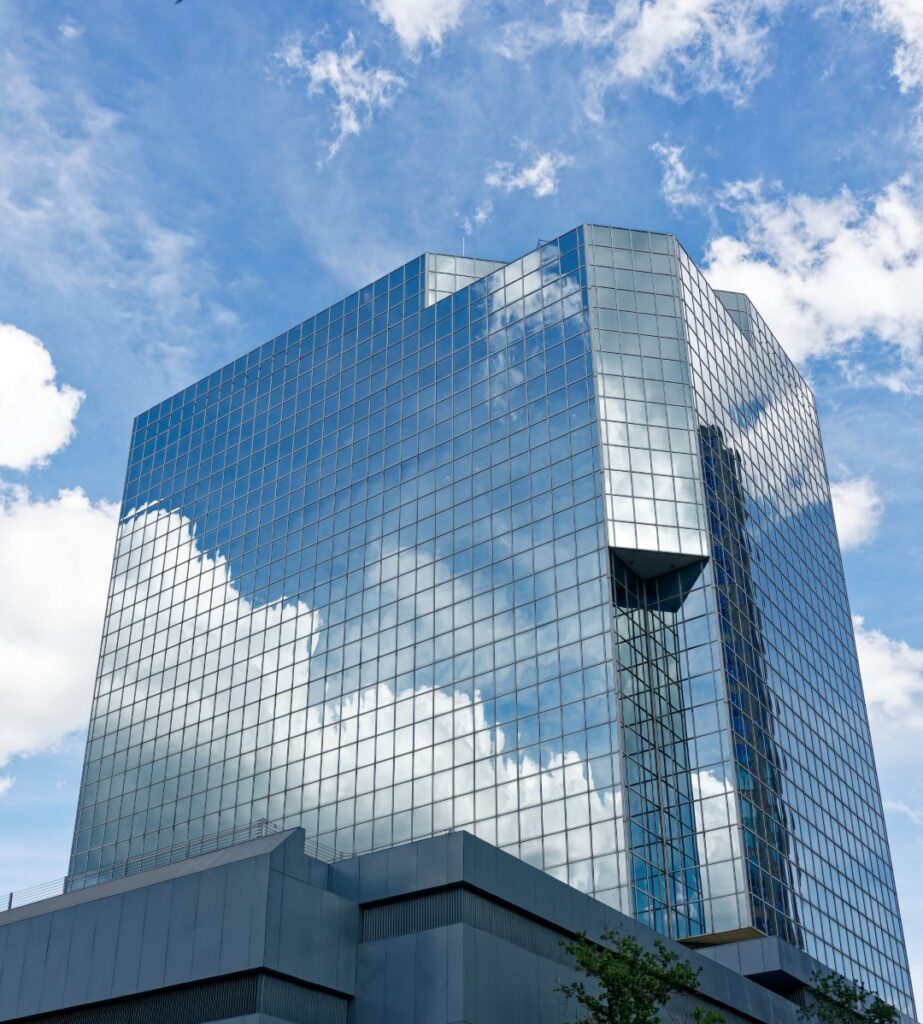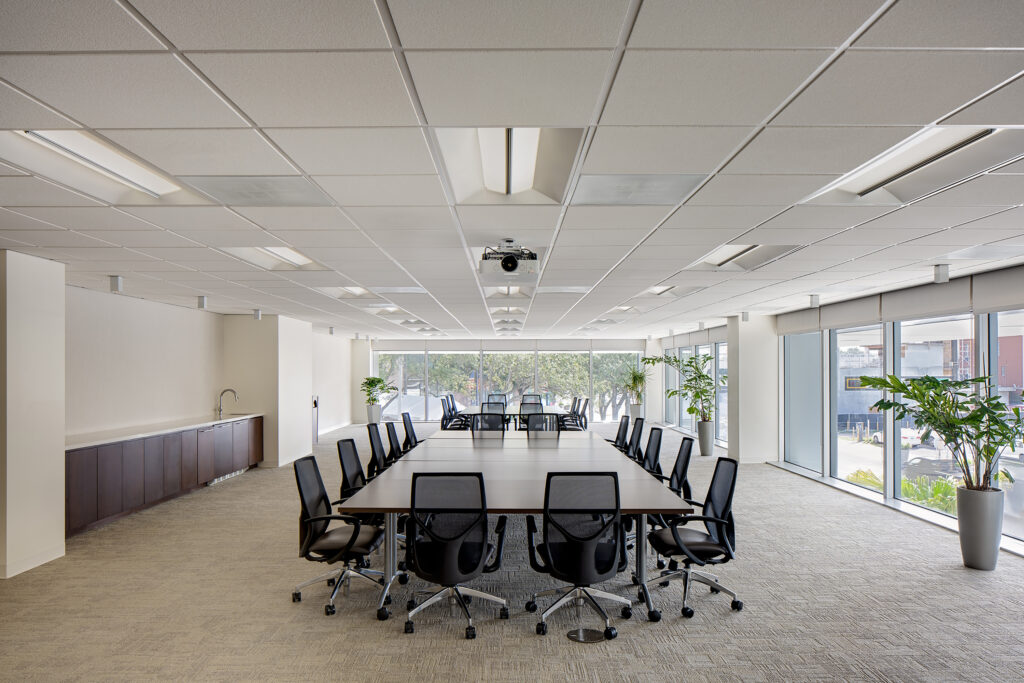 501 East Kennedy
501 E. Kennedy is a 20-story, Class A office building located in the heart of Downtown Tampa with numerous restaurants, hotels, and entertainment venues within walking distance. Tenants enjoy a variety of onsite amenities including a dedicated amenity floor featuring conference facilities, fitness offerings, self-serve market, WiFi, and collaborative areas. Additionally, two dining options and full-service banking are available on the first floor of the building.
Location : 501 E. Kennedy Blvd. Tampa, FL 33602

Submarket : Tampa CBD

Size : 296000 +RSF

Stories : 20

Parking : 1.3/1,000
FEATURES & AMENITIES
Conference Center

Fitness Center

Collaboration area with Wi-Fi

Self-serve market

2 on-site restaurants

Full-service bank with ATM

On-site security

Integrated parking

After-hours card access

On-site property management
LOCATION
Highly accessible with convenient routes to I-275 and Crosstown Expressway

50+ Dining Options within 1/2 mile

12 Hotels within 1 mile

45+ Housing Options within 1 mile

50+ Parking Facilities within 1 mile
LISTINGS
In order to compile a downloadable document containing the details of the listings of interest, please select the next to the suite number, then click on the on the upper right hand corner of the screen. A pop-up screen will appear. Select Download Collection and a PDF with the information selected will be created.
| | Suite | Floor | Available Sq. Ft. | Quoted Rent (FS) | Rent Type | Space Type | Date Available | Floor Plan | Virtual Tour |
| --- | --- | --- | --- | --- | --- | --- | --- | --- | --- |
| | 100 | 1 | 7,751 | $35.00 /RSF | Full Service | Office | Now | | |
| | 150 | 1 | 3,455 | $35.00 /RSF | Full Service | Office | Now | | |
| | 160/180 | 1 | 5,473 | $36.00 /RSF | Modified Gross | Retail | Now | | |
| | 160/180/275 | 1 | 9,181 | $36.00 /RSF | Modified Gross | Retail | Now | | |
| | 275 | 2 | 3,708 | $36.00 /RSF | Modified Gross | Retail | Now | | |
| | 760 | 7 | 1,943 | $33.00 /RSF | Full Service | Office | Now | | |
| | 775 | 7 | 1,658 | $33.00 /RSF | Full Service | Office | Now | | |
| | 801 | 8 | 4,539 | $33.00 /RSF | Full Service | Office | Now | | |
| | 805 | 8 | 2,900 | $33.00 /RSF | Full Service | Office | Now | | |
| | 805/810 | 8 | 13,779 | $33.00 /RSF | Full Service | Office | Now | | |
| | 810 | 8 | 9,240 | $33.00 /RSF | Full Service | Office | Now | | |
| | 920 | 9 | 6,770 | $33.00 /RSF | Full Service | Office | Now | | |
| | 1050 | 10 | 2,458 | $34.00 /RSF | Full Service | Office | Now | | |
Location
WALKABLE TO

Tampa Riverwalk

Curtis Hixon Waterfront Park

T

ampa Museum of Art

Water Street

Amalie Arena

Federal & County Courthouses

Marion Transit Center

TECO Streetcar System